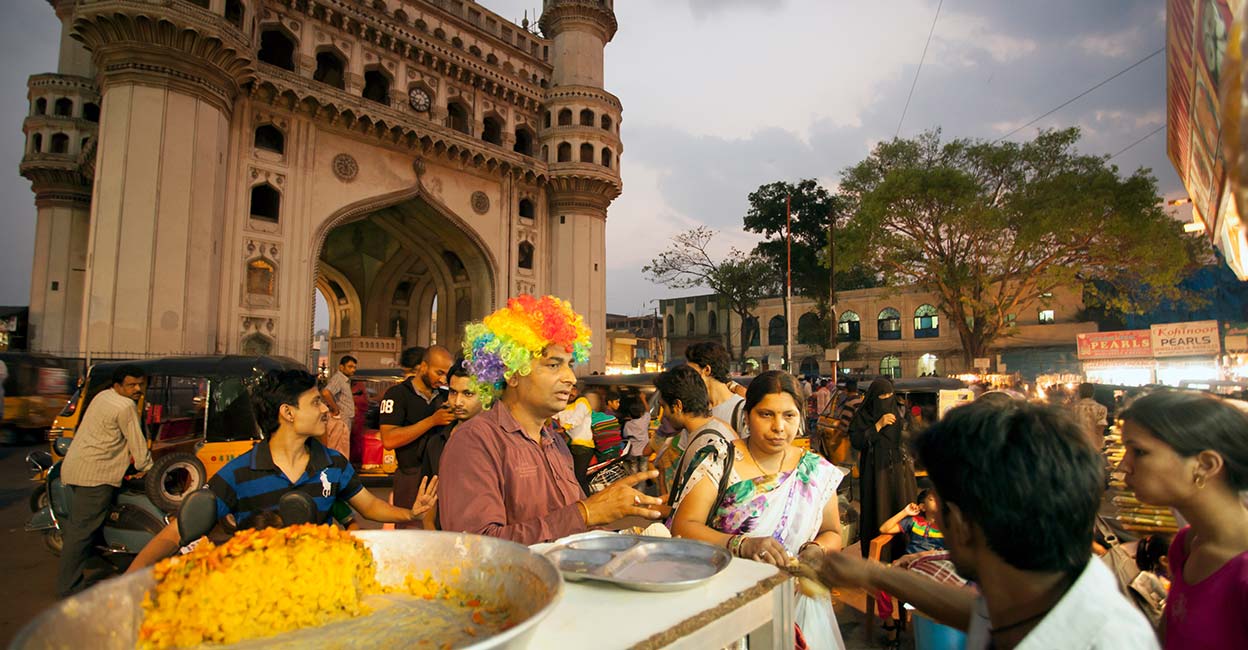 Delicious must-try street foods of Hyderabad and where to find them
When someone says 'Hyderabadi food,' what do you think of first? Biryani, right? There's probably no other dish as iconic and delicious as biryani, but Hyderabad's street food offers much more. It's no secret that the city is full of culinary delights, whether it's Haleem, Mirchi Salan, or Qubani ka Meetha.
In Hyderabad, street food can be found in every nook of the city; each restaurant tells its own story. Are you new to the city or curious about Hyderabadi street food? We will help you get started.
Hyderabadi Biryani
Let's start with the most clichéd but yummiest dish Hyderabad has to offer – the world-famous Hyderabadi Biryani. This iconic dish is prepared with a unique blend of spices and tender chicken pieces that will definitely leave you wanting some more.
The good news for vegetarians is that the Qabooli Biryani, or their version of veg biryani is equally yummy and comparable to the non veg version.
Where to find: Hotel Shadab, Meridian Cafe & Restaurant, and Shah Ghouse Cafe & Restaurant.
Hyderabadi Haleem
Hyderabadi Haleem was introduced in Hyderabad during the Nizam rule. Haleem is a popular Hyderabadi street food that has been made local by adding traditional ingredients that transforms the dish into the signature Hyderabadi Haleem. This dish consists of lentils, meat, and pounded wheat which is made into a thick stew. This dish is a delight to your taste buds.
This popular dish is made in both restaurants and households. Who knew that the combination of lentils and meat would taste so delicious? The Nizams definitely did!
Where to find: Pista House, Shah Ghouse Cafe & Restaurant, and Paradise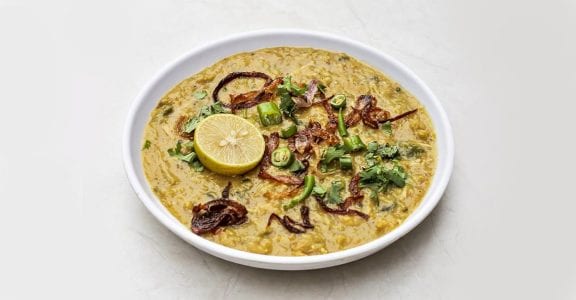 Phirni
Phirni, a sweet dessert, is yet another Ramadan special. This dish is usually made and served in a clay pot. This aromatic rice and milk-based dessert is a mouthwatering treat for your taste buds and easy on the stomach. This flavour-infused Phirni is the perfect dessert after a heavy meal.
Where to find: Shah Ghouse Cafe & Restaurant and The Grand Trunk Road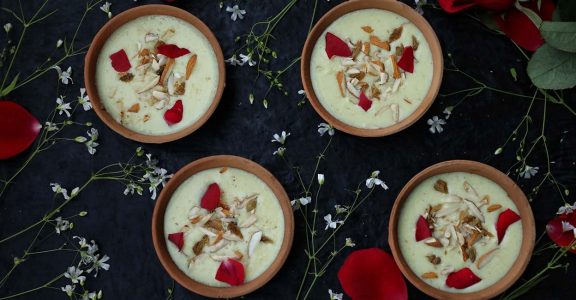 Boti Kebab
These delicious kebabs are all you need to turn your terrible day around! Made out of juicy lamb or mutton minced with yogurt – Boti Kebab sounds mouthwatering to us. If you love spicy food, add some extra green chilies on top.
If you want some happy food to uplift your crappy mood, try out Boti Kebab.
Where you will find: Hotel Shadab, Paradise, and Bawarchi
Qubani ka Meetha
Qubani ka Meetha is another sought-after street food in Hyderabad. This dish is made from dried apricots and almonds, and it is usually served with malai.
It is the city's signature dessert, so try this gem out if you are a fan of sweet dishes.
Where to find: Utsav Restaurant, Parivar Dhaba, and Paradise.
Mirchi Ka Salan
Mirchi ka Salan is yet another delicacy that is worth mentioning, just like biryani. This gravy is prepared with coconut, peanuts, and sesame seeds as a base and green chilies as the main ingredient.
This dish is usually made with long hot chillies, which are found in Hyderabad. Mirchi Ka Salan might not be as famous as Hyderabadi biryani, but it's just as good. So, brace yourself for a spicy treat when trying Mirchi Salan.
Where to find: Hotel Rumaan Restaurant, Hotel Nayaab, and Hotel Shadab.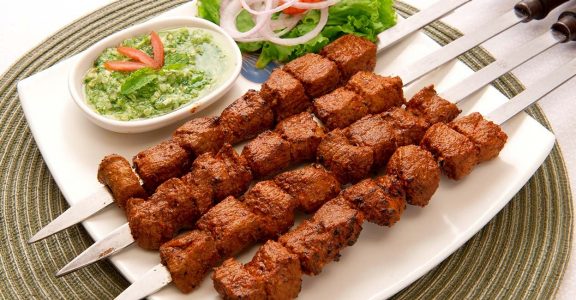 Hyderabadi Chicken 65
Scrumptious, delicious, mouth watering. These are a few words that come to mind whenever you think of this heavenly appetizer. This spicy deep-fried chicken is garnished with coriander leaves and onion, and is the most delicious way to start your 3-course meal.
This dish is a crowd-pleaser and has found a place on the menus of restaurants across Hyderabad. Apart from being eaten as an appetizer, it is also eaten as a side with a south Indian meal in restaurants and households; it tastes delicious with Rasam and rice or Sambar and rice.
Where to find: Bawarchi, Hotel Tulips Grand, and Paradise
Malai Korma
Malai Korma is made with cream, spices, and tomatoes. This dish can be customized with meat, eggs, or even veggies. And no, it is definitely not the same as Malai Kofta.
Malai Korma is also a delight for vegetarians as it can be made with boiled potato, paneer, herbs, and spices, all cooked in creamy gravy. This dish is crisp on the outside but melts in the mouth.
Where to find: Tatva, Exotica Restaurant and Bar, and Dhana Estd 1986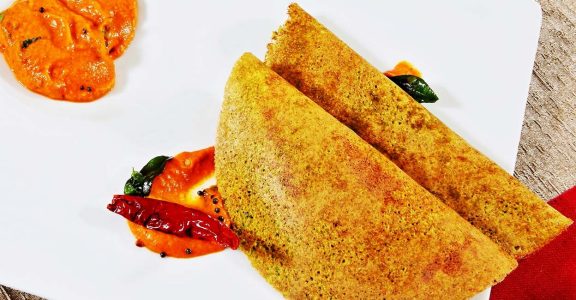 Pesarattu Dosa
Pesarattu Dosa or Moong Dal Dosa is similar to a regular Dosa, but the batter is made of moong dal. Pesarattu Dosa is one of the favourite breakfast dishes in Hyderabad, and it is also very nutritious. It is accompanied by ginger chutney, a combination that lightens the taste buds.
Where to find: Pragati Gully and Charminar Market
Don't tell us your mouth isn't watering already! Make it a point to treat yourself to some excellent street food the next time you visit Hyderabad.