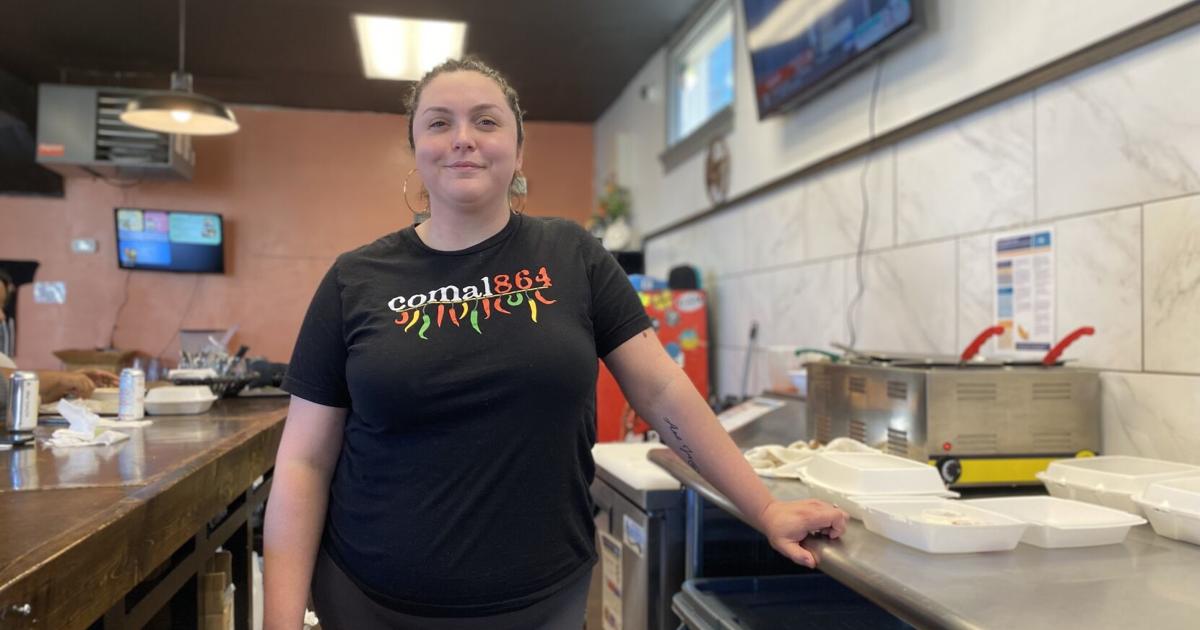 Greenville's Comal 864 owner makes 2023 James Beard semifinalist list | Food
GREENVILLE — A Greenville chef and restaurant owner has landed a spot on the prestigious James Beard list of semifinalists for 2023.
Dayna Lee-Marquez, owner of Comal 864, has been named a James Beard Semifinalist for Best Chef: Southeast.
The local restaurant owner got her start a couple years ago doing pop-ups and in November 2021 opened her brick-and-mortar location on Woodside Avenue in the City View community west of downtown Greenville.
She is among 20 chefs nominated in the category, which encompasses South Carolina, North Carolina, Georgia, Tennessee, Kentucky and West Virginia.
Two others in South Carolina were nominated in the category — Daniel "Dano" Heinze of Vern's in Charleston and Jessica Shillato of the Spotted Salamander in Columbia.
The Best Chef award is awarded to "chefs who set high standards in their culinary skills and leadership abilities, and who are making efforts to help create a sustainable work culture in their respective regions while contributing positively to their broader community," according to the James Beard Foundation website.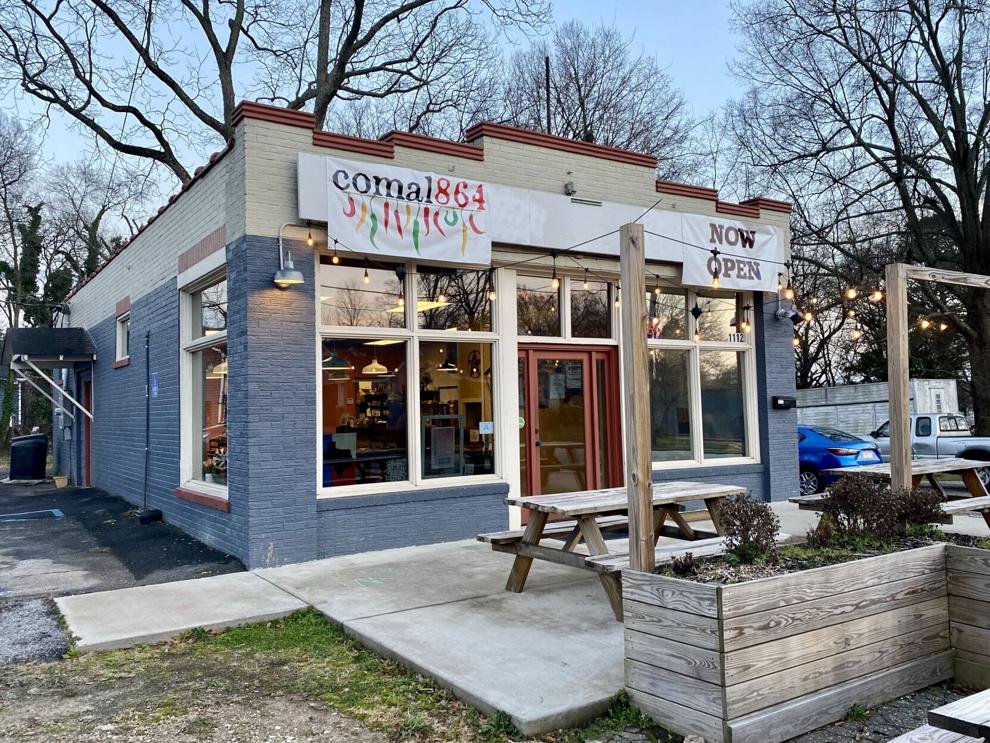 Shortly after hearing the news announced Jan. 25, Lee-Marquez was in a state of disbelief.
"I barely found my breath 30 minutes ago," she told The Post and Courier. "Everybody that gets onto that list, those are people I look up to."
Lee-Marquez is the only restaurant or chef from Greenville on the semifinalist list this year.
Past recent Greenville nominees have included Greg McPhee, owner of The Anchorage and Mr. Crisp; Jon Buck, executive chef of Husk Greenville; David Porras, co-owner of Oak Hill Café & Farm; and Adam Cooke, co-owner and executive chef of Topsoil Kitchen Market.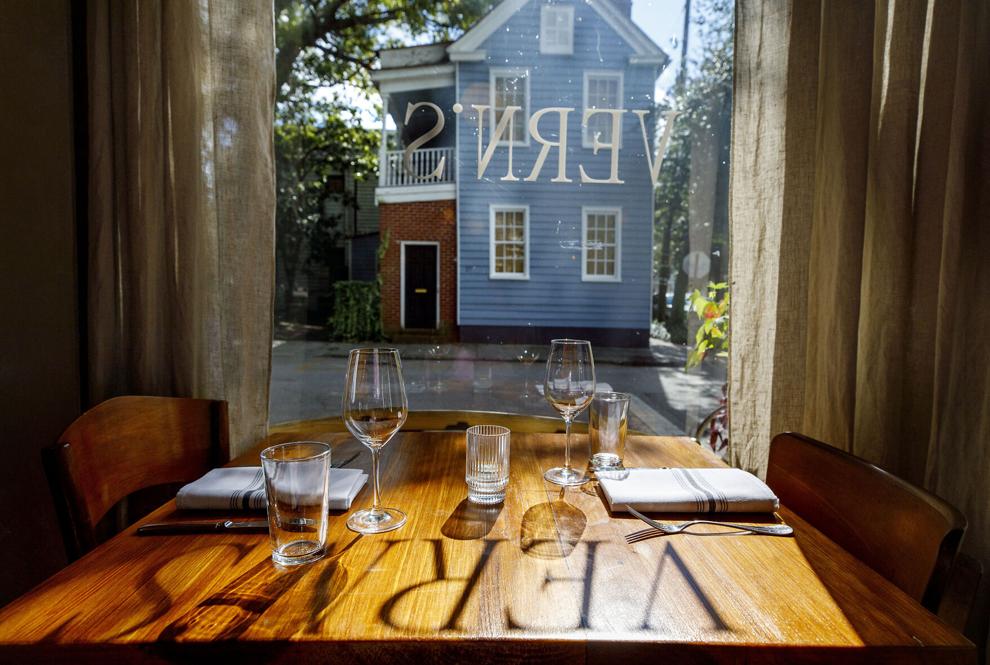 "My biggest shock is because I never thought that I could or that I would," Lee-Marquez said. "And if I would, it was gonna be like 10 years down the line. But to be noticed in this way is crazy. I'm just a little Latina from the border. This was not where life was going to take me."
Lee-Marquez grew Comal 864 out of a pop-up concept that began with breakfast burritos. The food grew from there, building upon her culinary roots, which were steeped in the flavors and traditions from Brownsville, Texas, the Mexican border town where she grew up.
Comal 864 has drawn a following with its small-but-soulful menu.
Diners will find birria quesitacos, a chorizo burger and nopales tacos among other things, all made from scratch and in the way Lee-Marquez grew up with.
"I don't make super fancy food," she said. "It's just home. I want you to walk in and feel like you're home, like you're at grandma's house, like you're at abuela's house."
Since opening in the traditionally underprivileged City View community, she has created a space through her restaurant for good food and for the community.
Comal has hosted free holiday meals for the neighborhood each year, coat drives, school supply drives, trash pickups and other community-forward projects, ensuring needs are not just seen but answered.
Comal has operated with a pay-it-forward model, similar to the one used by the restaurant that previously inhabited the building, Woodside Bistro, which moved up the street to the Woodside Mill lofts.
Customers can pay a bit extra to fund free meals for those who might not have money to pay for their own.
The restaurant has allowed her a means to help in a tangible way.
"I'm not just cooking, I'm serving. That's what matters the most," she said. "You need food or water, I can help you with that. You need medical attention or you need to find a resource for a shelter, I can help you with that. You need a jacket, I can help you with that."
In 2021, the James Beard Foundation conducted an audit of the awards, subsequently retooling and honing the mission to be more inclusive from age to race and gender to type of restaurant, and to look at overall community impact and focus.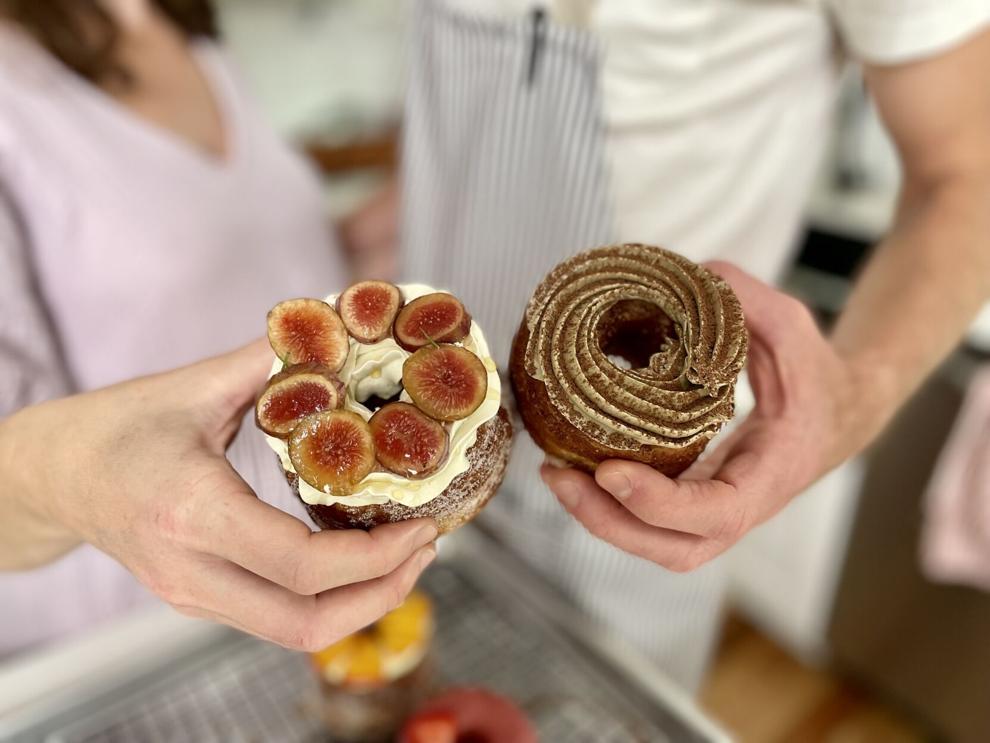 "Obviously the food matters a lot," she said, "and I love being able to share my culture and to share my background with people. But at the end of the day, I want to help meet needs because I know what it's like to be in that space. Me working on my food skills and my culinary skills has just been the easiest way for me to serve."
James Beard semifinalists are recognized across 23 categories, including the new Award for Outstanding Bakery.
Nominees will be announced on Mar. 29, and winners will be celebrated at the James Beard Restaurant and Chef Awards Ceremony on June 5 at the Lyric Opera of Chicago.
The complete list of Chef and Restaurant semifinalists can be found at https://www.jamesbeard.org/awards
Find out more about Comal 864 at https://comal864.com/.